I got to the church where Stefanie & Ryan were going to be married before the wedding party was there. I made my way down to the room where the ladies would congregate for preparations and walked in to find Stefanie's dress hanging from a doorway, looking so romantic, majestic and playful. And it was so quiet. Once the wedding party arrived, the quiet was gone. In a good way. And as the day unfolded, I came to adore so many parts of the wedding.
( I interlaced my words with the pics this time…)
 The church had some of the prettiest grounds… tunnels, doors, gardening, archways… I could probably have shot there for all the portraits I loved it so much!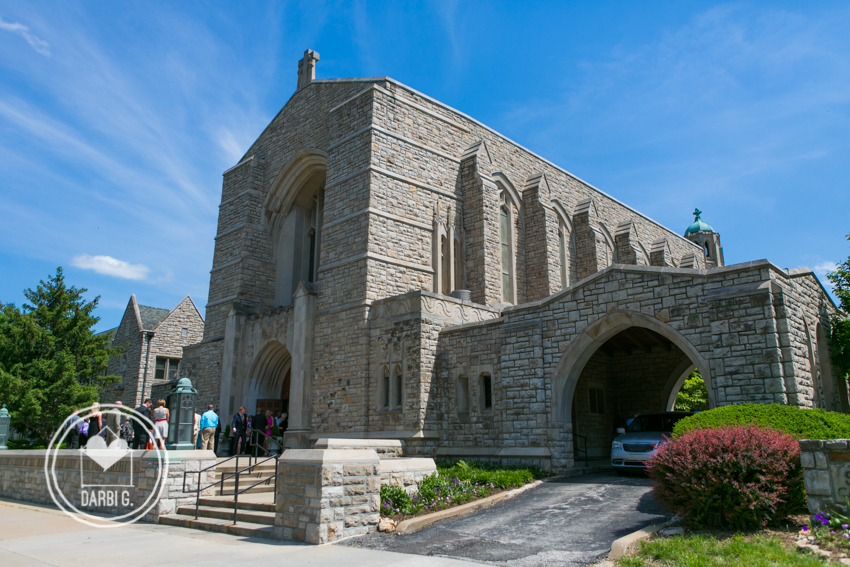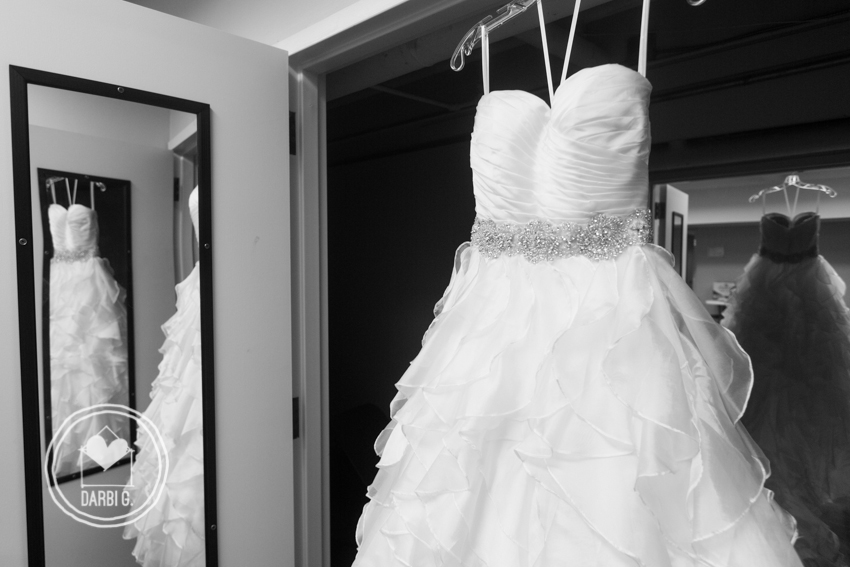 Geee, can you tell how much her mom loves her?????








The first glance!


My two fave pics from the day. 🙂


The wind was JUST strong enough to play with Stefanie's veil that day. That led to some YAY moments. 🙂






Stefanie's step-dad gave her a cute crocheted lucky charm… a penny in a green shamrock, that she pinned to her bouquet alongside a photo of her grandmother. And the white fabric was a part of her grandma's dress!!!!!!  I love touches that like.




Stefanie is SO flipping cute/pretty/charming/gorgeous. When she smiles, she looks like Jennifer Love Hewitt. Do you agree? Can you see it? She had lots of reasons to smile that day, so my camera worshiped her. (And shout out to Jolie Artistry for yet another magnificent makeup job!)




Stefanie's sibling trio… her two little brothers and her little sister… were gorgeous!!!!!! Dark hair, dark eyes…and doll-like faces. The boys were ringbearers who carried handmade signs down the aisle and the flower girl was a bit too young to make it down the whole aisle alone, but she did so with help…and with the prize at the end…her doll who had the strangest hair I've ever seen. It was a joke all day because the doll looked like a troll doll from the 90s. See below. Gotta love kids and their "things." 😉


This is the doll I was talking about!!!!!!!! hahahahahaha






The flowers by Erin Volante were to die for. And they smelled SO yummy. I would merely walk by the bridesmaids and get a whiff of the deliciousness and swoon.


Helloooooo, reflective surfaces in a holy place!!! 😉




and I can't be rude and must say hello to the reflective pool of holy water that provided me with this shot…




How could it be an Irish wedding without this??? Stefanie surprised her Ryan with a bagpiper, who led the couple out of the church for the recessional.






Such a cool dude. 😉


Such stylin' colors!!!!! And dapper peeps!








Typically, grooms are never all TAKE MORE PICTURES OF ME, PLEASE! Ryan was no different. Until… I made a suggestion during the wedding party portraits that apparently raised his brows in interest. He is a man who likes a challenge. Especially when his pals are there to cheer him on. I asked if he could do the jump in the air and make his feet meet out to the side. I am not sure if there is an official term for this, but he understood and totally rose to the challenge. Several times. It was hilarious and we ended up with some good ones!!! (apparently when he's really serious about a physical feat, he sticks his tongue out! 😉 haha)


Why yes, I would LOVE if a beautiful couple would stand on a lone stump in a forest. Don't mind if I do!




Stefanie and Ryan do a lot of communicating without saying words. They would look at one another and Stefanie would just crack up. Ryan also is super sarcastic and funny, so he kept his friends and his new wife full of smiles that day with things he'd say under his breath.




Stefanie clearly is crafty times 10… she made so many of the elements of her day. Props to her and those she enlisted the help of!!! (And she claims Pinterest *might* have been a source of inspiration… haha)


yumminess by the ever-decadent Dolce Baking Company.




Darn it, I wasn't thinking in making the far left pic so small. The rhyme on the koozie was: Ryan got his princess, Stefanie got her hunk; This is an Irish wedding, so let's all get drunk.
I will not admit whether I believe this order was fulfilled. 😉


The table numbers were YEARS… and a photo from that year.




LOVE the one on the left!!!!










Check out this wall of madness! The lights from one of the best cover bands in Kansas City (The KC All Stars!!) provided me with some toys to play with. 😉




I really enjoy the Terrace on the Green for a wedding venue. And the in-house caterer... I've said before… is the BEST I've ever eaten. And I eat a lot of catered meals. haha


And at last… the pic you've all been waiting for. Moi…with my stunning bride and groom! 😉


Stefanie & Ryan… your day was colorful, stylish, funny, perfect-climated (as a blogger, I reserve the right to make up words throughout the post…) and full of love. thank you for being such good sports… for bringing your A-game to the romance and good-looking contest.. and for allowing Ali and I to share such a great day with you and your loving group of family and friends. xo to you all!!!!