This year marked a change for my business. After running myself ragged in 2011 with out-of-town wedding after out-of-town wedding, I said that in 2012, because I would be a mom, I would not do that to myself or to my family and only would travel once a month for weddings. I was firm in my resolve.
or so I thought.
I received news that, Lacey, one of my past colleagues that I was pals with was engaged. I was busting with excitement for her.  Lacey had modeled for me and helped direct some photo shoots back when I worked for the marketing department at Columbia College. She is gorgeous and sweet and we had so much fun working together, so she had always said she wanted me to shoot her wedding, but until we photographers get the official inquiry, and then get the official contract signed, nothing is a given. The email came and I was pumped up. Until I saw the wedding date. It was to be in September of 2012, a month during which I already had an out-of-town wedding booked.
So I put on my mom shoes, and ruefully told her that I was unavailable to shoot her wedding in Edina, Mo., and why.
Well, like I said….Lacey is gorgeous. And fun. And sweet. But she's also a powerful persuader. She used her warm personality to exude in an email all the reasons why she didn't want to take NO for an answer. I was blown away by her honesty, her vision and of course, her good taste. (haha on that last one!) I talked it over with my husband, and we decided I'd break my own rule just this once because it just felt right, and who doesn't want to make a girl like Lacey happy as can be? 😉
Her and Wes's wedding isn't until the end of September, but after their engagement session, I am over-the-top glad that I budged on my new policy. This couple is beyond cute and genuine, and so flirtatious still… though they have been together 7 years after meeting through Lacey's brother-in-law.
And you can tell their friendship is the grounding force. Two years into their relationship, Lacey's already growing feeling that Wes was "the one" surged because their relationship was tested in a way that no one saw coming when Lacey's father suddenly passed away. Wes stepped up to the plate as someone her entire family could lean on, and Lacey says that still to this day,  he puts everyone else's needs before his own.
(And I have proof–in a comical way–see the image below where Wes ignores the fact that he is sweating crazily during this session…he went out of his way to help Lacey cool down first. 😉 haha)
Ever since I've known Lacey, I could tell she was crazy about Wes (though meeting him in the flesh was not something I got to experience until their engagement session!!). When she talked about him, her eyes would light up; she was clearly ready to marry that boy. 😉 Wes finally put that plan in gear LAST September, almost a year to the day from when they shall be married THIS September.
Read their proposal story in Lacey's own words:
During a last-minute vacation to Europe, Wes proposed on the steps of Sacre Coeur (Sacred Heart) the basilica that overlooks Paris. He had the ring in his pocket for two days waiting for the perfect moment. Walking through the basilica, I asked that we light a candle for my Dad. Together we picked the perfect spot for our candle; leaving, we were both very solemn. Outside, a mother and daughter asked us to take their photo and we agreed. Wes asked them to return the favor and explained his plans. He lowered to one knee in front of complete strangers and purposed. Onlookers were crying, clapping and sharing in our happiness together. A number of people even stopped to wish us well as we savored the moment. Above the "city of love" at a place called "sacred heart,"….. we were engaged.
Wes & Lacey, I think these images are just as fitting and full of love as your story of when you became engaged. I am very much looking forward to celebrating and documenting your big day–which is EXACTLY a month from today!!!!!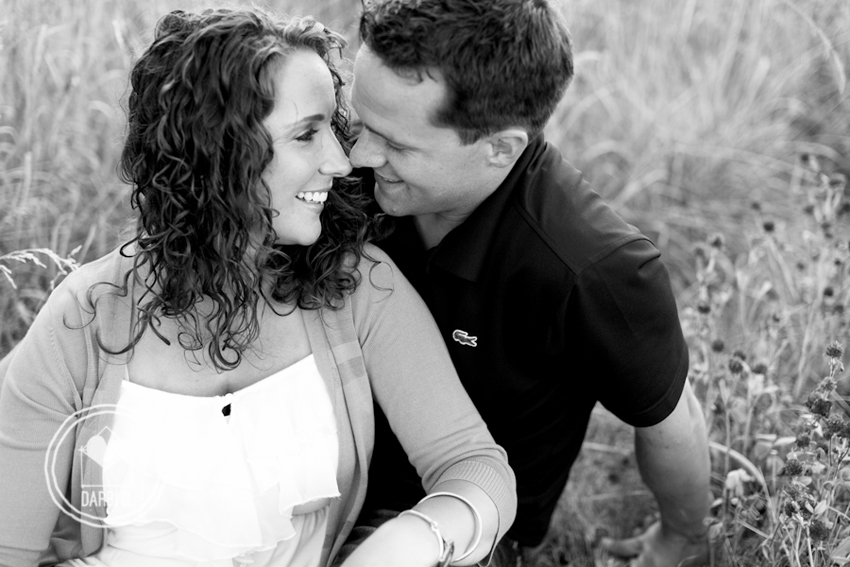 See? He is all about making his woman as comfortable and happy–even if it means he has to wait to be cooled. 😉