Some photographers won't shoot their family members. I understand why, but luckily, the family members who have hired me to document their weddings, they have not made it awkward, uncomfortable or unfair in any way. They have appreciated me and trusted me, they have turned to me for advice and for a reliable source of memories. I cannot be more honored when a cousin wants ME to be their wedding photographer.
After having shot my cousin Ruthie & Eric's engagement session last year, I knew I was in for a fun, romantic and warm wedding. Their big day brought me to Fremont, Nebraska in mid-September. And being related to the bride, it was cool to also have my immediate family among the guests. INCLUDING my lil' nugget, Weston. 🙂
Some things that filled my heart and photographer's eye with joy and love that day:
Ruthie has exceptional taste. She really does. The color palette, the flowers… everything was so luscious and romantic.
I think they might have had an "in" with the lighting gods. All day long, the lighting was perfect! Even inside at the church!!
I scored my favorite dress shot ever, I believe. 🙂
You can always tell something about the bride and groom by their family and friends. Since I was related to half of the family members there, I can say this truthfully: Ruthie & Eric just brought two rocking families together. Both sides know how to have some fun!
I got to see one of my fave past brides & grooms… Ruthie's brother, Warren, and his GORGEOUS wife, Jana, who is now expecting their 2nd kiddo. Their son, Gabe, was a killer ring-bearer. Quite a trio when added to the two flowergirls–Ruthie's niece and her now step-daughter. All the kids were so well-behaved and DARLING when they didn't think anyone else was looking. Photographers LOVE those types of kids. haha
The guys ended up carrying out my first successful pyramid photograph!! WHat big, strong men they are. ROARRRR! And the ladies were perfect attendants to Ruthie. Giggles galore and lots of encouragement for the stunning bride.
On a personal note, seeing my son… (in addition to my dad, mom, sister, her husband, their daughter, my brother and his wife) in the thrones of guests was so comforting. It was Weston's first wedding–he took a small snooze around 8 p.m. that evening, but then rallied for the Cupid  Shuffle with his mom an hour later! 😉 AND, it was his first time being held by a bride, so I'm so glad it was Ruthie to do the honors. haha
I got to once again work with a good friend, Lara. She was my assistant and once again, being on her team was a blast. Luv ya!
Ruthie, you are a phenomenally beautiful person…your heart is genuine, you are a do-er AND a thinker… and you've definitely gained a man who knows that and will cherish you for the years to come. Eric, you're such a good sport with kindness and protective nature. I can tell how proud you are of your adorable daughter, and how proud you are to now be Ruthie's husband. 🙂 I wish you BOTH sooooo many wonderful memories together…I hope our families can get together again soon!!!!!! xo times 10!
So with that… please enjoy!!! 😉 I also added in some notes through the pics.
This pic on the left is of Gabe and my Uncle Bill (Ruthie's dad). He is one of the Gibsons whom Weston seems to take after. 😉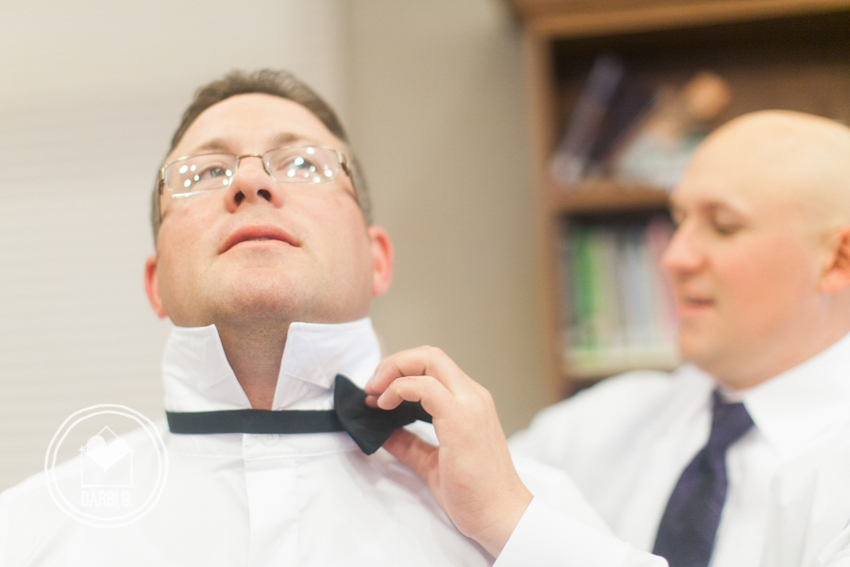 Another fave shot for the books… 🙂 
















This is Madisyn on the left. She was THE most mature little girl I've ever worked with. And when I told Eric that, he beamed with fatherly pride. 😉


















These photos leave me wanting for nothing. Gorgeous bride: CHECK. Gorgeous lighting: CHECK. Sighhhhhh.





















Yes, I'm posting a pic of my husband AND son (far left.) It's MY blog. 😉 


Leave it to my brother (on the far left) to make things weird. He stalked behind kids with his monster hands, hoping to scare them. I don't think it worked, but Ruthie & Eric got a chuckle.
Their other brother had already left, but here is Bill and my Dad!!! 🙂