One of my close friends, whose family has appeared on this blog several times before, shares something with me that I think has only brought us closer. We're both moms…and moms of BOYS. Evan is 7 months older than my Weston. And it's always been so cool to see Gina and Zach walk the line before us. I seek them out for advice ALL the time. As the boys grow up, we can only hope they will become just as good of friends as Gina and I have become.
We had a mini Halloween shoot with them back in October. Gina proposed doing something for Valentine's day…dressing them up and playing up their cuteness. And since it's my slow season, I perked up. We had grand visions of a kissing booth and mailboxes full of fan mail. And perhaps someday we'll bring that one to life. But since Weston's first b-day part was just the week before this, I could only take on so much in terms of developing the scene. Gina rocked her end of the deal though and made the banners…which turned out perfectly!
It didn't go exactly as planned (does it ever when kids under the age of 4 are involved?!)…but we definitely came away with some keepers. I think our lil' studs look so darn darling that I could just pinch myself in hopes that this isn't a dream. I think i speak for Gina when I say these boys are the LOVES of our lives. They are the most special Valentines we could ever ask for…and no cupid is needed! (We love our husbands too of course…but come on…our husbands don't look THIS good in bow ties and newsboy hats!!)
So please enjoy  a lil' dose of lovable fun on this holiday for loves of all kinds….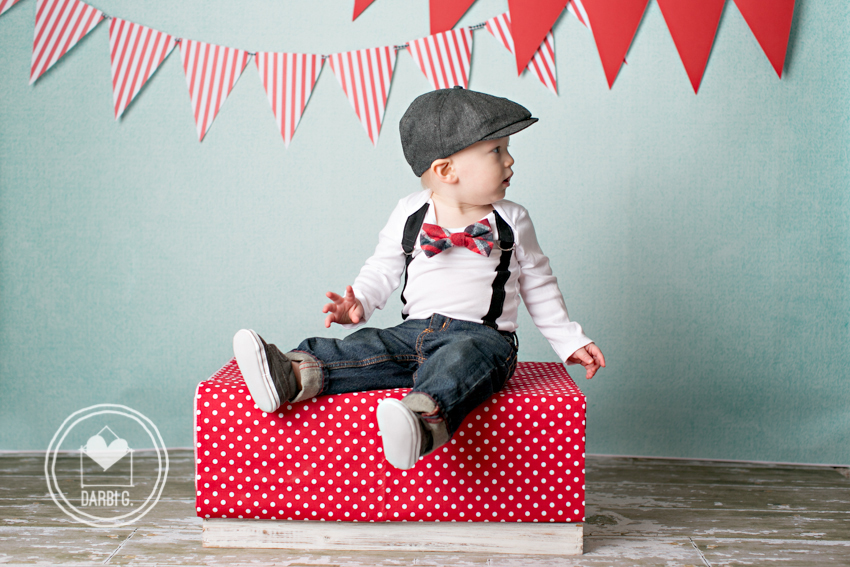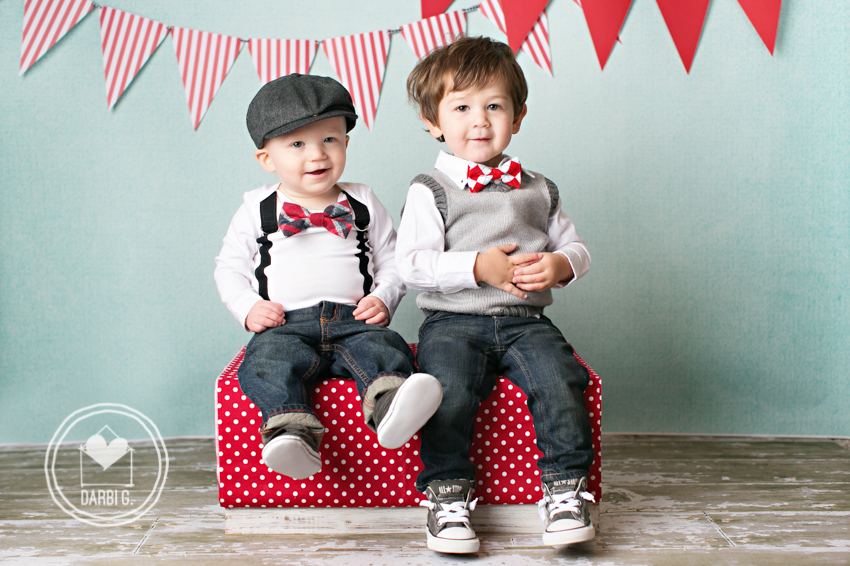 Gina and Neil had their share of work cut out for them……





(please note something different in the far right pic…can you spot what held Evan's attention???)






But I got him to sit for ONE more…kinda.