As I am prepping details before I shoot Brooke & David's wedding in a week and a half, I went to review their engagement blog post and about flipped. I had their pics uploaded and ready to post way back in November…but I never posted them!!!! OMG. I am so sorry, Brooke & David. How is this for timing? 🙂
So yes, this is why a July post features warmly clad lovebirds amidst fall colors. Ooops.
So these two are high school sweethearts. Sort of. They met while on the faculty at a high school in Topeka. Brooke teaches science and is the volleyball coach; David is teaches debate and forensics & speech.
The connection wasn't immediate. They kept it professional for awhile, and David even tried to set his future wife up with one of his pals! Clearly that didn't work out after David realized he was jealous of the very relationship that he set in motion. Brooke attempted to keep David at bay, convinced they were just friends.
In a phone conversation, Brooke proposed that they take some time away from one another.
They refer to this moment as a "treadmill moment." (love it!) She had been running at the time (literally, and figuratively it seems) when they had this conversation, and David poured his heart out to her, refusing to let her get away from him.
Brooke says she was resistent because he was so unlike any of the guys she'd dated before. But she stopped dead in her tracks: It's okay to be with someone who treats you like a queen.
AMEN, sister!
and in David's words, "We have been running TO each other ever since."
And if that doesn't make you weep with envy for romance… maybe their proposal story will:
Engagement Day: May 28,2012 (Memorial Day)
David was coming home from a National Debate tournament on this day, and I expected him to be home around 4ish. He told me the night before that he had scheduled a massage for me the next day. I was already impressed! I went to my massage and then I was supposed to go get pedicures with my mom before we left to go on a trip to Mexico (for a friend's wedding) later that week. When I got out of my massage, my mom was there waiting for me, and at first I was confused. Then, when she handed me my first "Clue Card," I knew that I was in store for a fun adventure! 🙂 David had set up a "scavenger hunt" around Topeka for me to figure out who I was meeting and where. Then, I traveled around to have a manicure, pedicure and lunch with special people in my life including both sets of grandparents, my parents, David's family, my best friends, and my aunts and uncles. Each couple had filled out a card of advice, both the good and bad, on love/marriage and relationships. The last clue card said to go home and get ready and then go up to my mom's house around the pool where he would be waiting. I came home to find roses and the works at home, threw myself together (I was sooo excited!!) and then went up to my mom's house where he was waiting on one knee. I honestly can't say that I remember everything that he said because it was just such a special moment! About a half hour later, he had an engagement party planned where my family and friends came over to celebrate, and had even hired a former student, who is a photographer, to capture the whole evening. Needless to say, it was a day I will never forget!!
Are you crying yet? Holy cow. I can't think of a more thoughtful proposal!!!! EEEK. Anyway, so now take a look and see what love looks like in the flesh. In a very different season than they'll be getting married. I can't wait! 🙂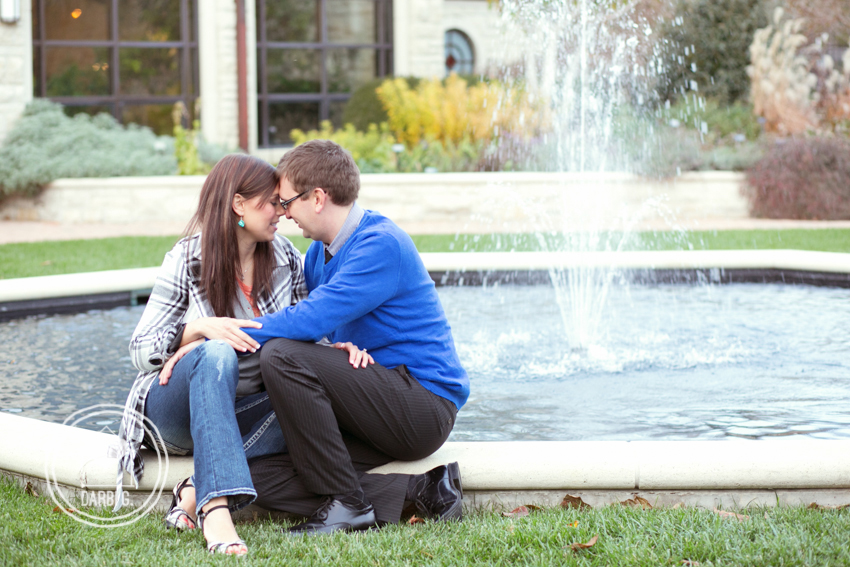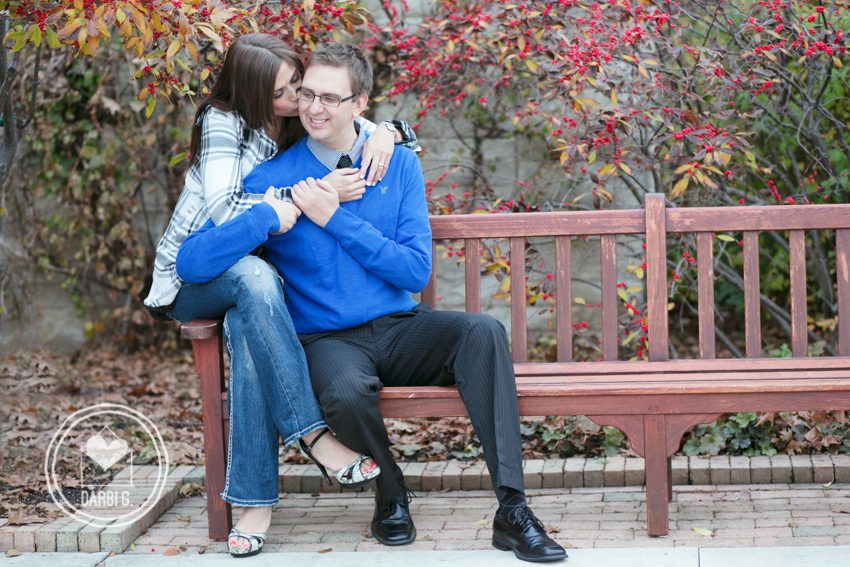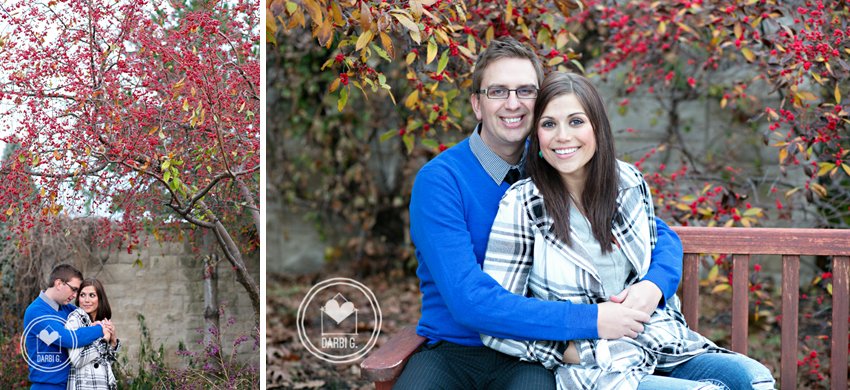 (Brooke is a huge scrapbook junky!!! They looked through the one she made of their relationship together over wine…)






See ya'll really soon!!! YAY.