This coming Saturday is the first wedding for 2015 for me. I cannot be more excited because I just did Kate & Tom's engagement session a few weeks ago, and what a blast. And what amazing photos I got! These two have a chemistry that truly gives me chills. Plus, they are darn good looking.
I met them at the bridal fair in January, but it just happened that I shot a Columbia, Missouri, wedding for one of Kate's dental school friends 3 years ago. So when they signed on with me, I was ecstatic.
I like the story of how they met. It's not over the top crazy, but it's simply fate at work.
Kate had just made it through what dentists-to-be call "BLACK OCTOBER," which is the one month of 4 years of dental school, in which students don't see the light of day. She was taking her dog on a walk when her friend called to invite her to watch the World Series game at Gran Falloon in celebration of making it through the month of h*ll. Kate gave in, but only after she declared she'd have one drink and nachos, then head home. That continued to be the plan until Kate got up to use the restroom, and upon her return, a handsome fella was sitting in her seat.
That handsome fella was Tom. He too had to have his arm twisted to come out, and did so to play wingman for his friend. After Kate kicked him out of her seat, the two hit it off cheering on the Red Sox. That was a Monday night. Two days later, they had their first date. And they'd been together ever since.
It seems that the two of them have built such a comfortable, yet charming life together. They focus on real life together, and when asked what they enjoy doing together, they said they like to take walks around Loose Park, running errands, watching TV and cooking a big meal together on Sundays.
Their engagement photo session couldn't have gone any better. The weather was perfectly perfect. There were beautiful early-spring blooms all over Loose Park. And Kate was beside herself because so much of the flora was her favorite color…. PURPLE! (And then because he loves her so much, Tom was equally as ecstatic. haha)
So with that, I present to you their engagement photos — which honest to goodness might be some of my favorite pics I've ever taken. I hope you see why….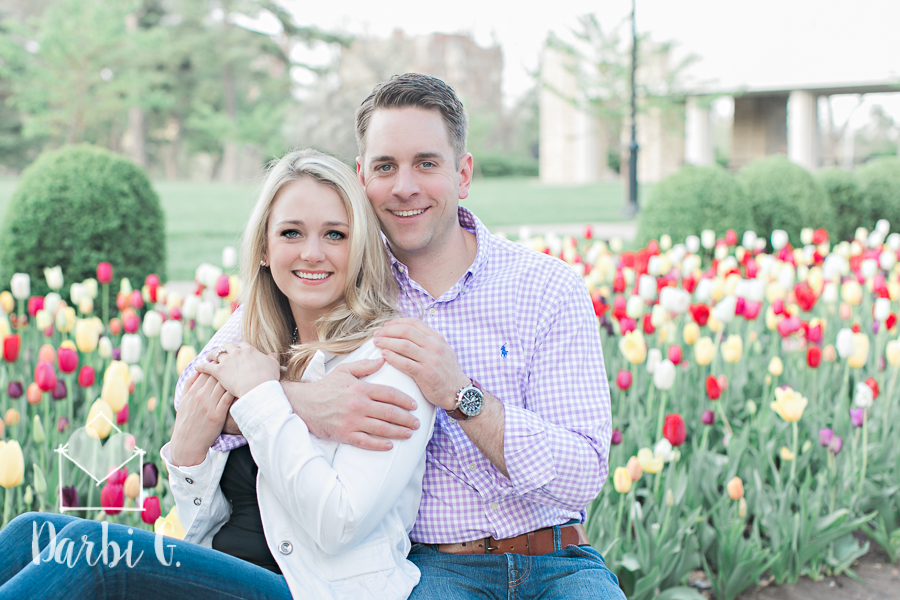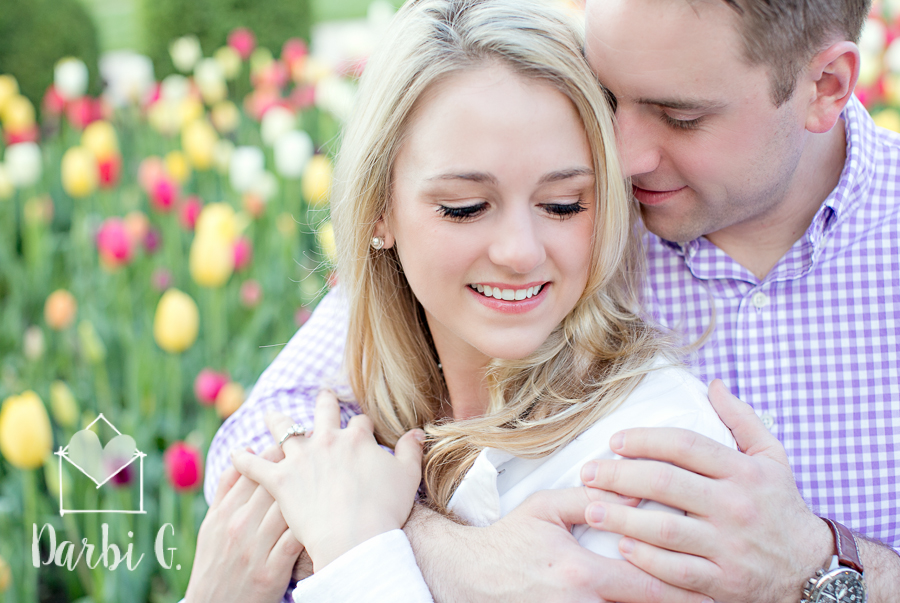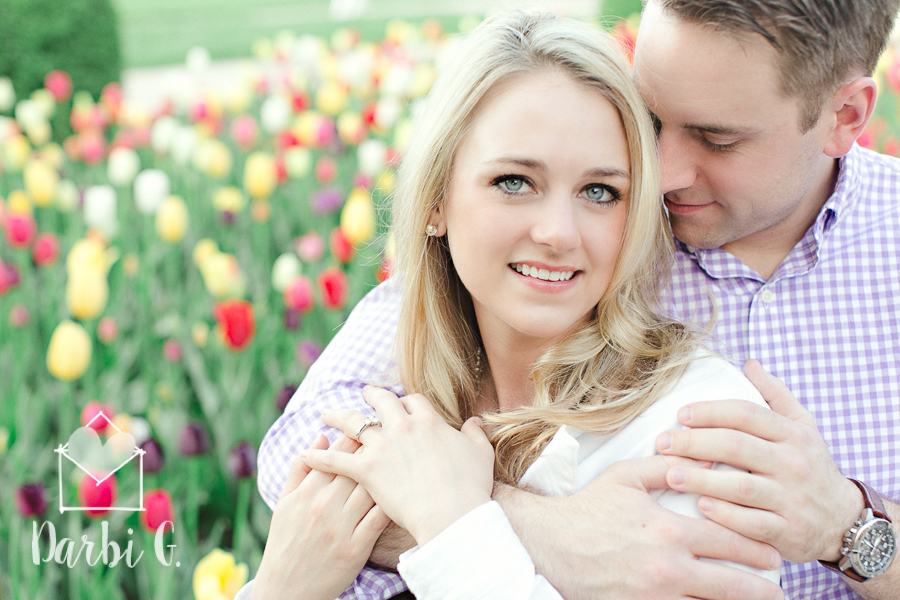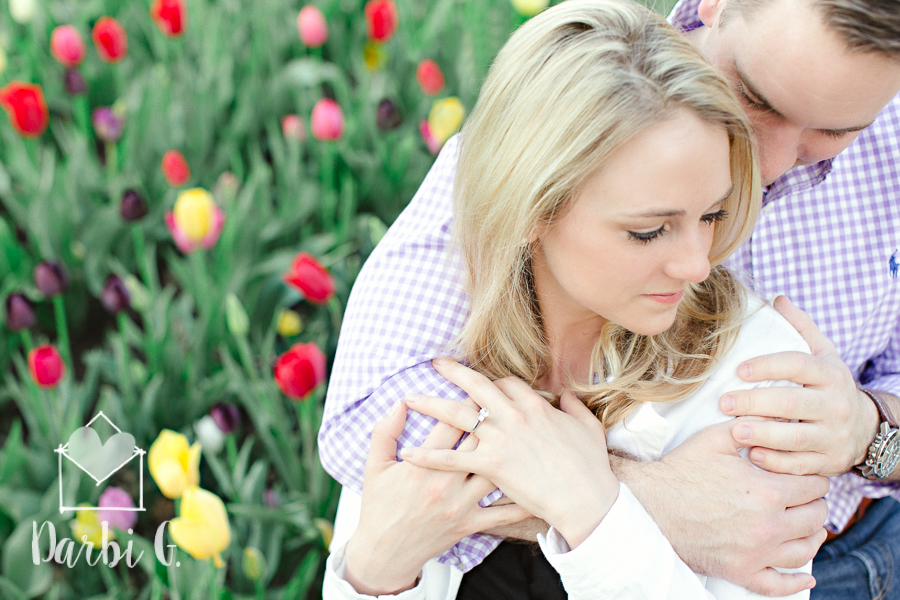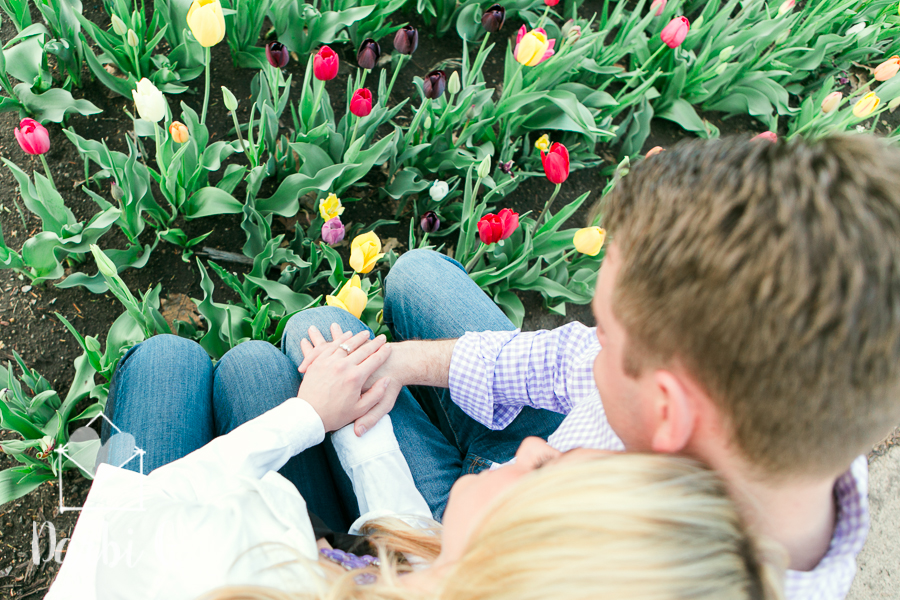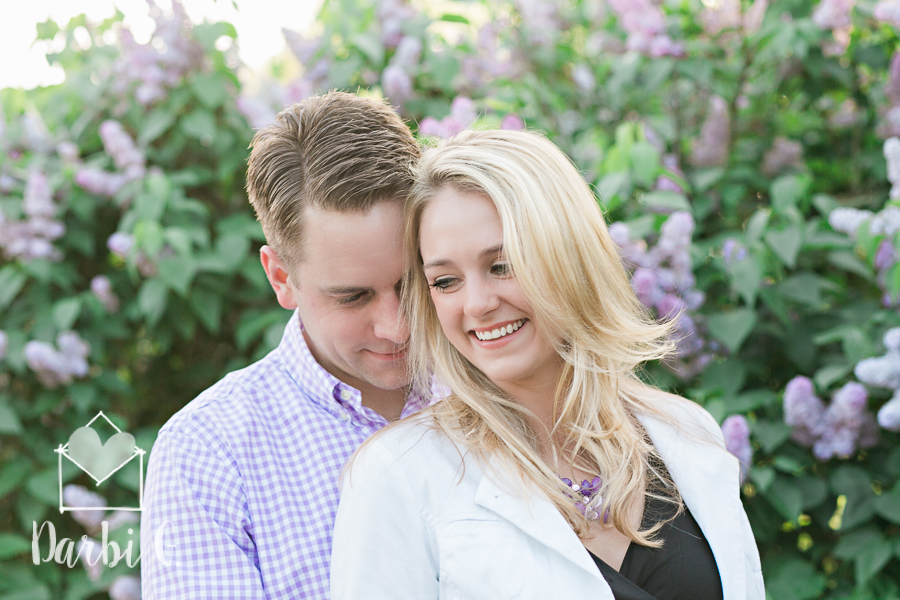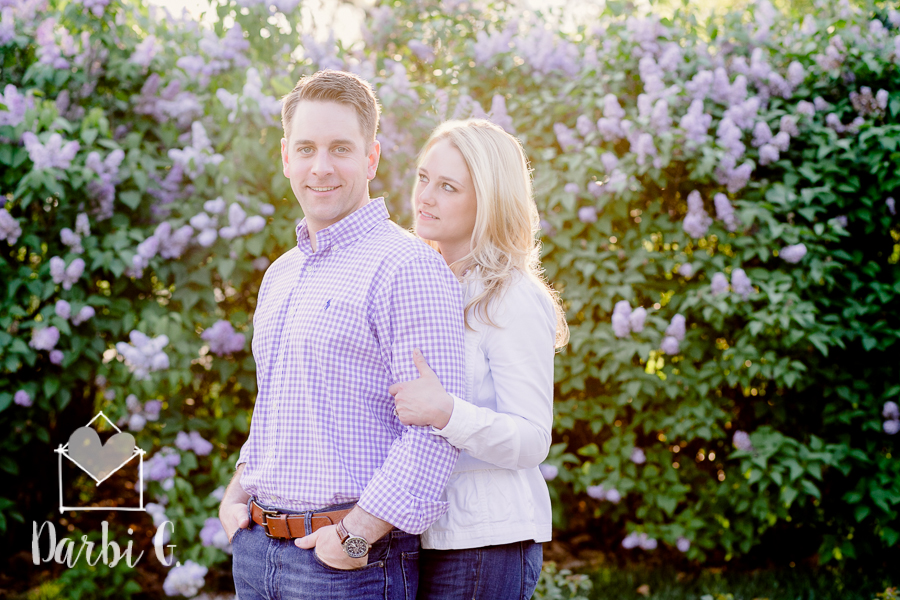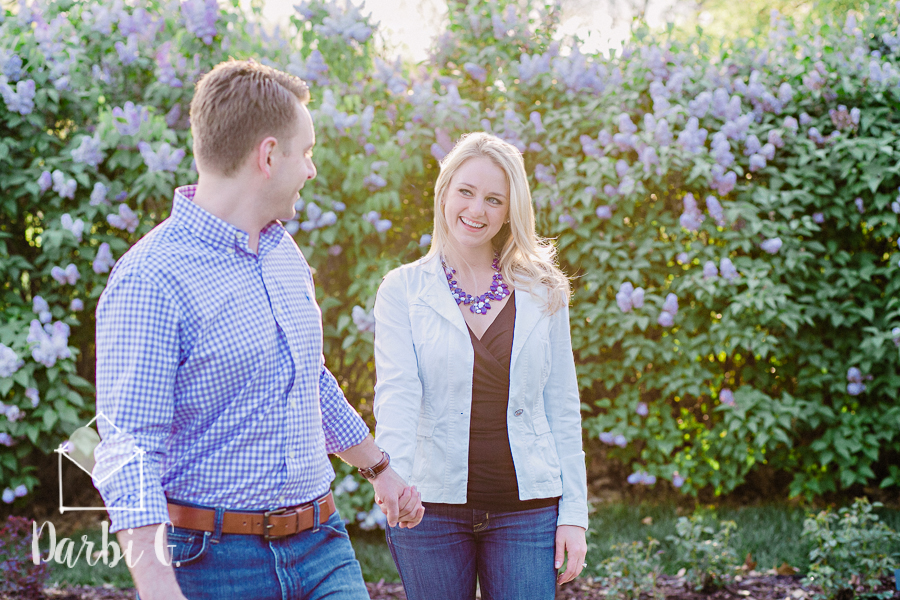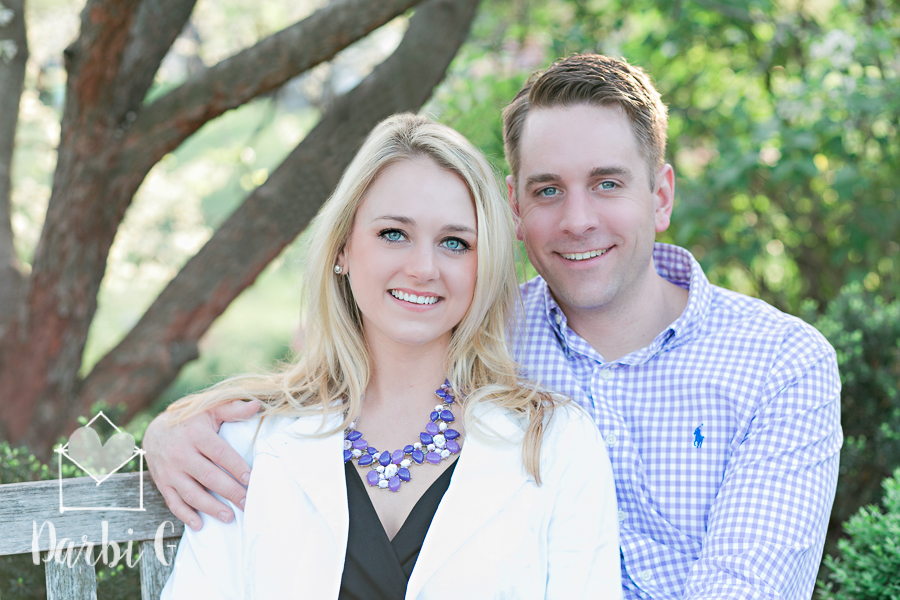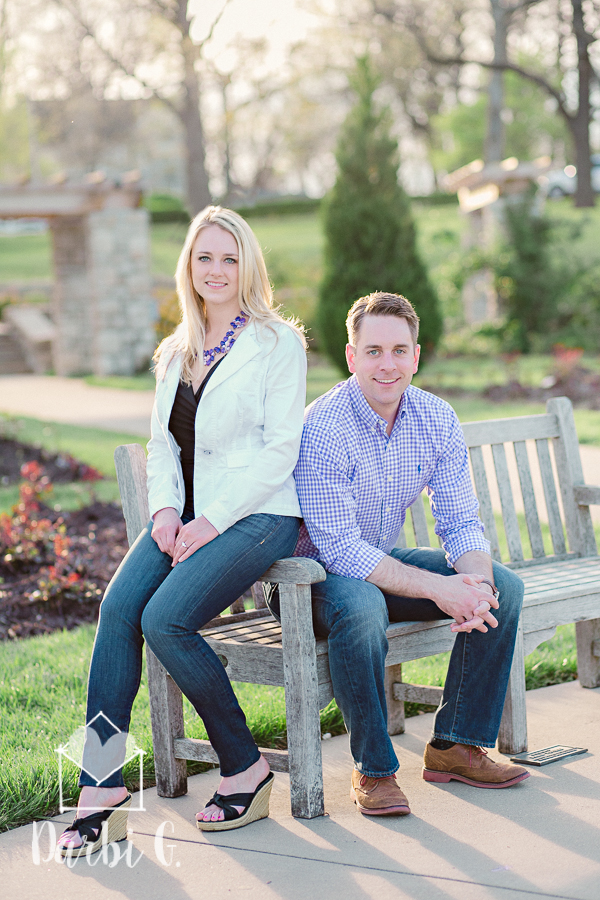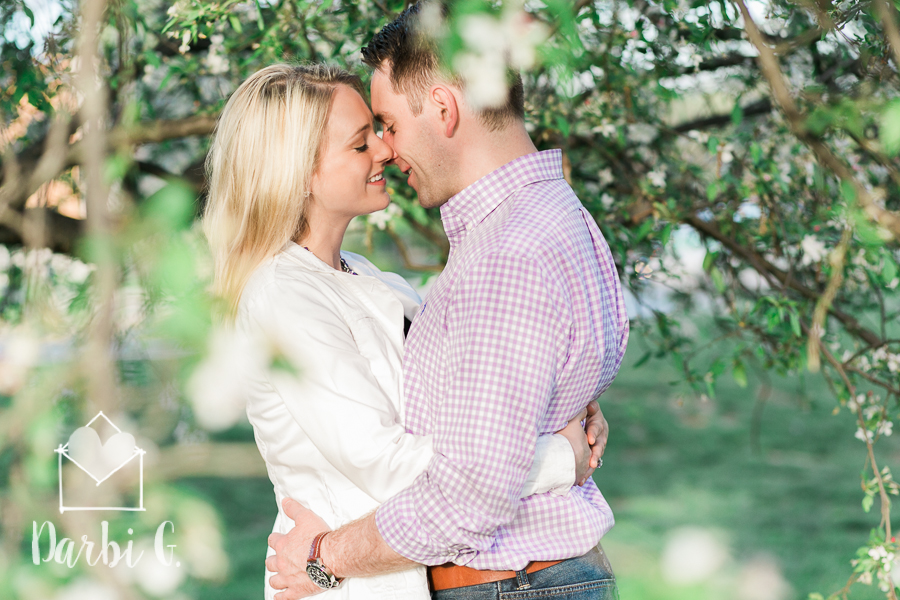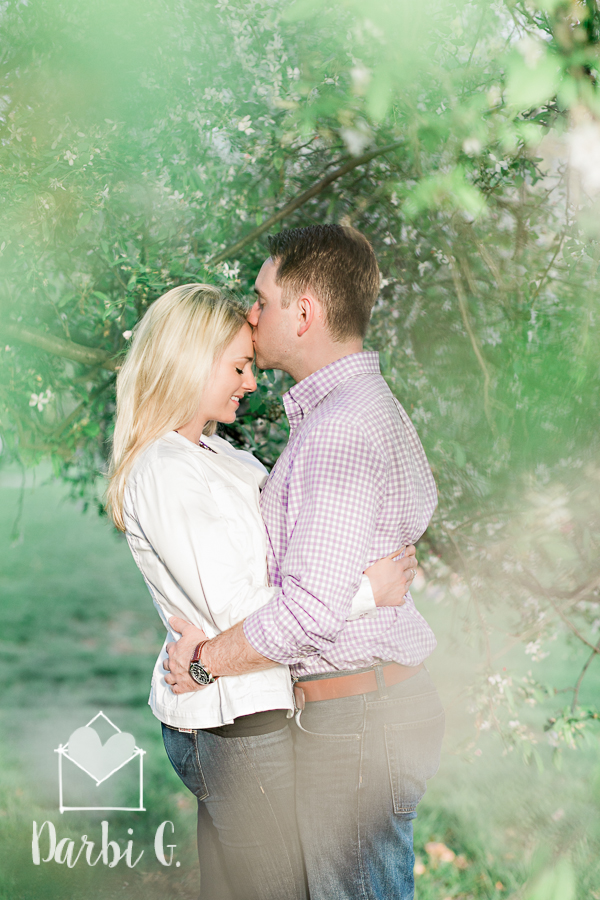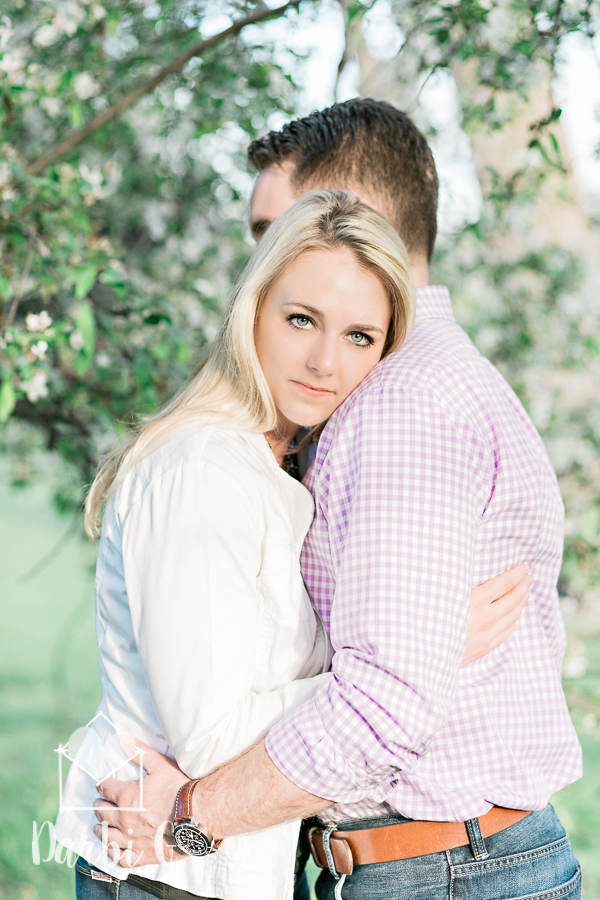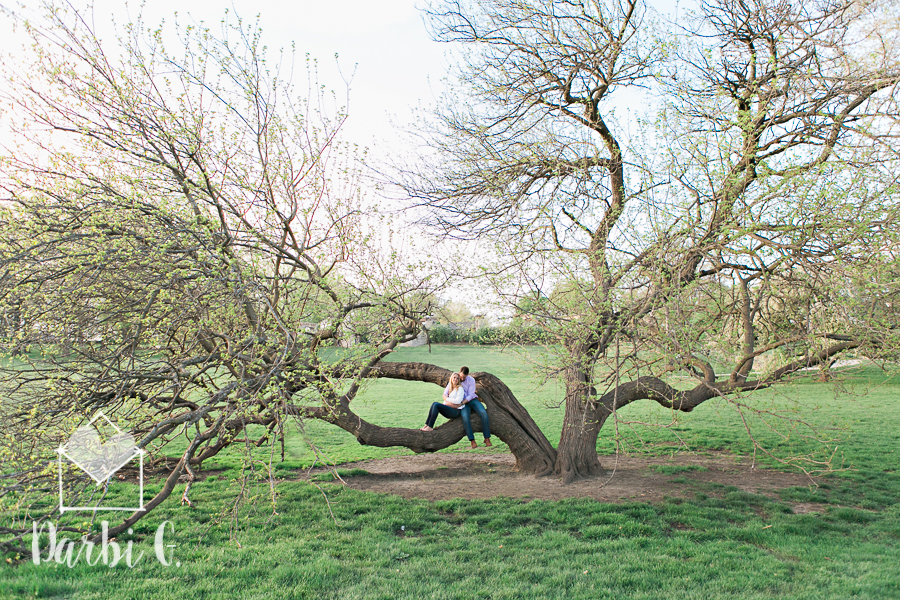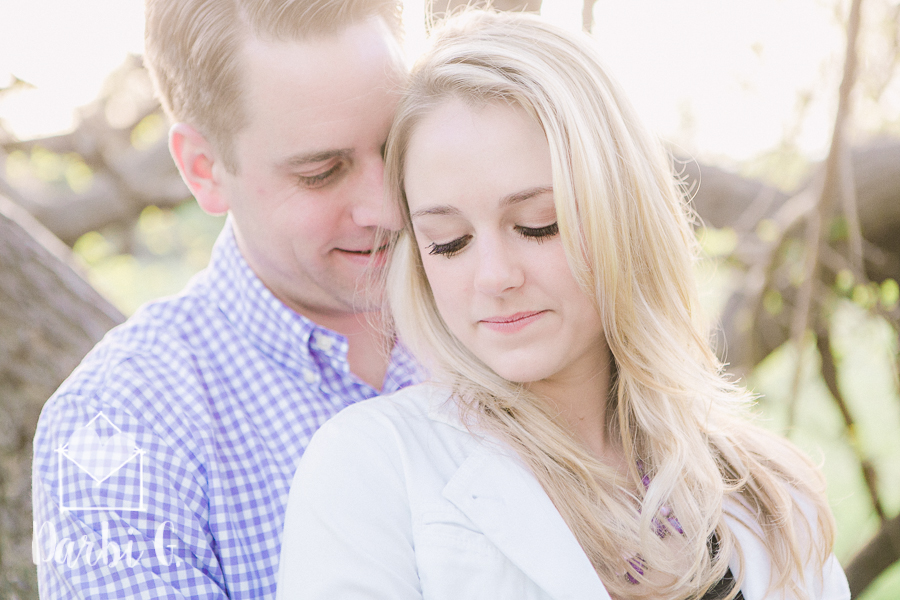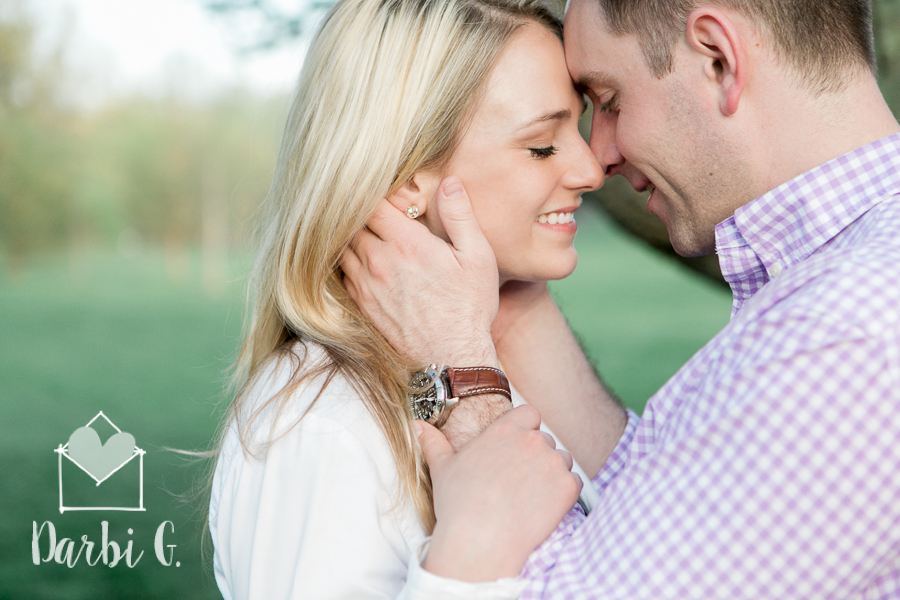 this might be one of my fave images ever taken!!! (The one below…)