I always love shooting at locations that mean something to the couple, which is why I was thrilled to head south to do an engagement session with Corey And Vince on land that Vince's family owns near Pleasanton, KS. This session actually took place last October. I'm just THAT behind. I got to a certain point near the location we would be shooting and was going to follow Corey & Vince the rest of the way since it involved ambiguous dirt roads. Corey, Vince and Corey's mom were in a big, macho truck; I was in my city-slicker Altima. I tell you this because while behind them, Vince didn't think anything of the fact that he barreled through what had become a stream across the road thanks to recent rains. I have always heard to never go through water if it would go past the rubber of the tire at the bottom. And this definitely would h ave done that. So I stopped. And was embarrassed at my lack of guts. THANKFULLY, Corey and her mom were able to tune into my telepathic calls of distress and got Vince to stop. It was then decided instead, I woudl park my car off the road and get in the truck to continue. Phew. Whoever would have guessed shooting could be so dangerous? 😉
They brought their dog along with them (and Carla, Corey's mom was the babysitter…and oh-so-fun to have along!! She did the whole mom thing, which involves ooh-ing and ahh-ing at every pose. I love it. hahah)
I should also mention here that Corey is the sister of a past bride of mine, Taryn.  And then Vince's sister is getting married in September and I'm doing their photos, too! I *love* when I'm kept in the family. It seriously is my goal of having my business. To have amazing clients refer me to amazing clients. Sigh.
Anywho, back to the couple of the post… so get this, Corey envisioned having some images with a tree swing. No big deal, right? Well, she and Vince (this is how you know he worships her!) went out to the land the night before, they had to mow a HUGE section of waist-high grasses that were around a tree…and then Vince somehow climbed the tree VERY HIGH to hang a tree swing for his wife-to-be. And because of that, I've gotten one of my favorite gems from an engagement session ever.
I'm incredibly excited to see Taryn & Kyle again and to experience Corey & Vince's wedding at Dark Horse Distillery here in Lenexa, KS, in a month from tomorrow!
So with that… enjoy!!!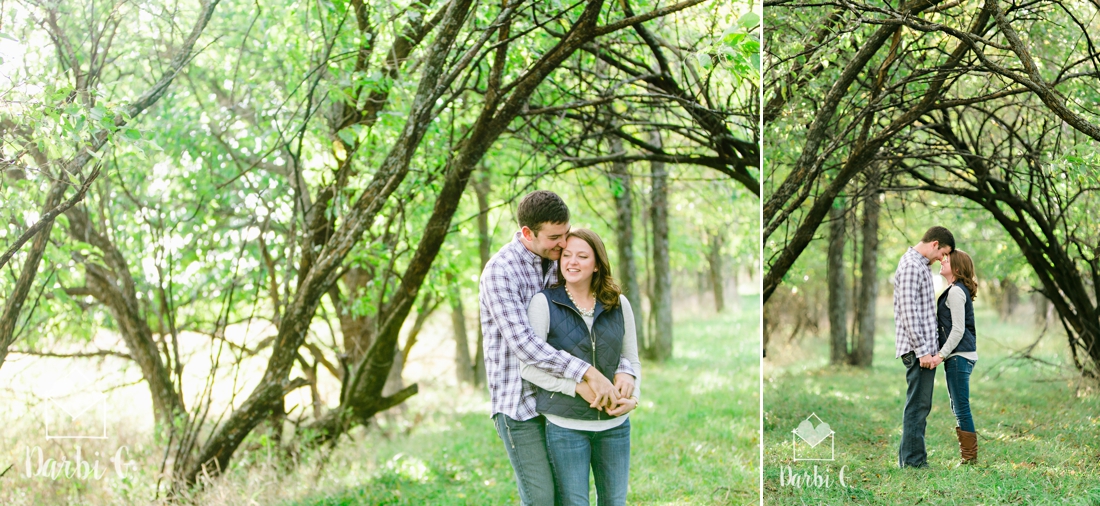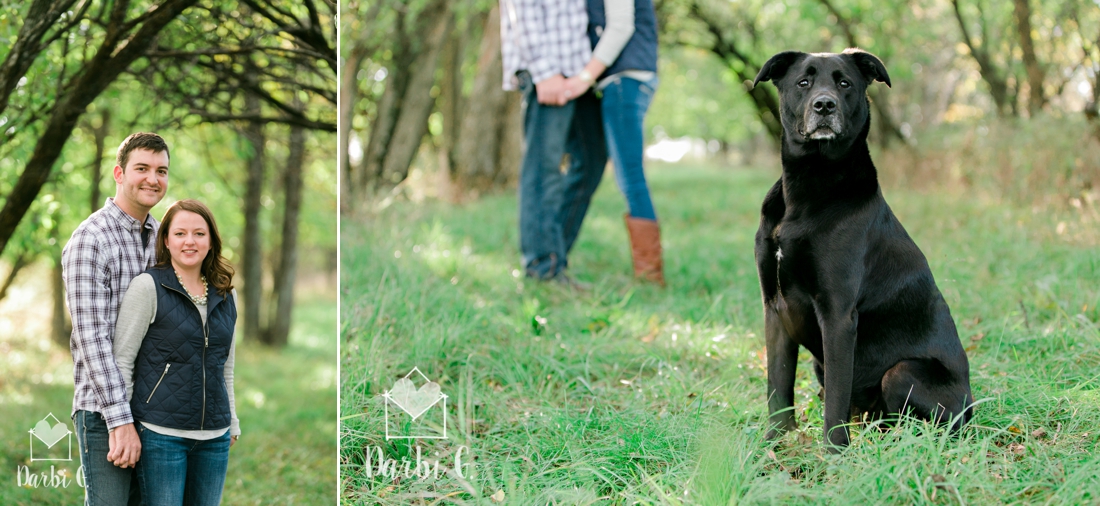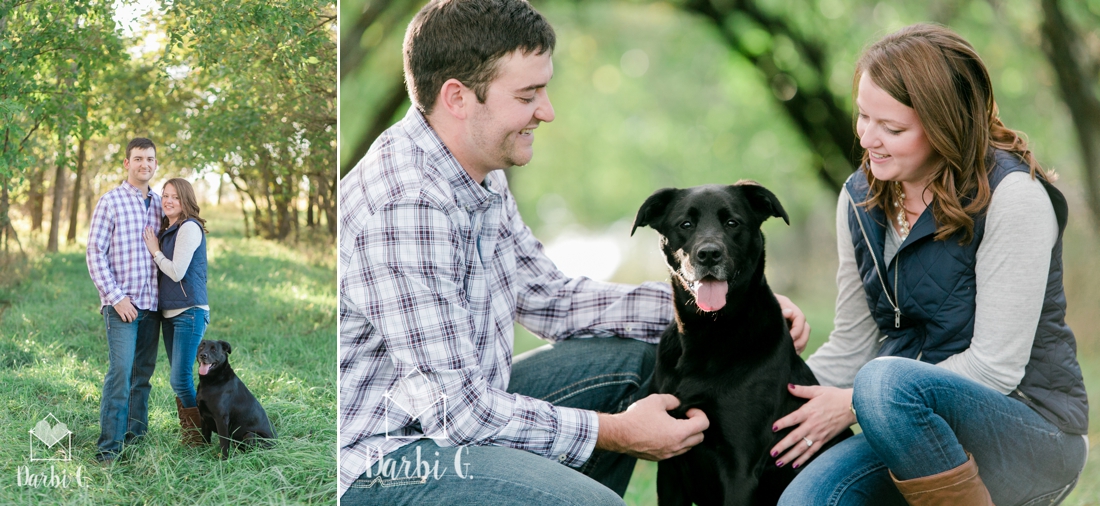 I absolutely love the pic above…and then was so excited to see a customized picnic table with Vince (and soon, Corey's!!) last name on it. 








The below pic is the pic I was talking about.