I have been looking forward to Taryn & Kyle's wedding since their engagement session. Click on their names to read their story of how they met and got engaged.
I tend to feed off the energy of my clients, and in this case, I knew it would be a fun day. And it was. There was just this all-around positive sense to the day. Ali and I actually felt relaxed and like part of the family…like we were guests who just happened to be shooting as well.
The weather threatened us with rain, but other than a brief downpour while we were all driving between venues, it turned out to be splendid. Taryn got ready at the home she grew up in just south of Overland Park. I was welcomed not only by a jovial group of well-wishers and bridesmaids, but by darling peppy decor. So as it turns out, Taryn is THE most organized bride I've ever worked with. Sometimes, when you know that going in, you expect a bit of feistiness, perhaps some bridezilla moments… but no. Taryn was sassy, yes. But she was always a ball of hilarity. I think one of my favorite moments of the day was when Taryn just got her dress on, sighs of awe were filling the room in the basement of the church as her girls and her mom looked on…she turned around, looking every-the-glamourous bride, her face grimaced and she confessed…. "Oh…I miss my sweatpants!"
So a few more notes about the day will be riddled through the blog post because there are a few and it'll mean more when accompanied by the photos.
It's not a new idea to do a ring shot in a flower. But these might be my fave ring shots I've ever taken because they are so simple, so sharp and gorgeous. Just like Kyle & Taryn.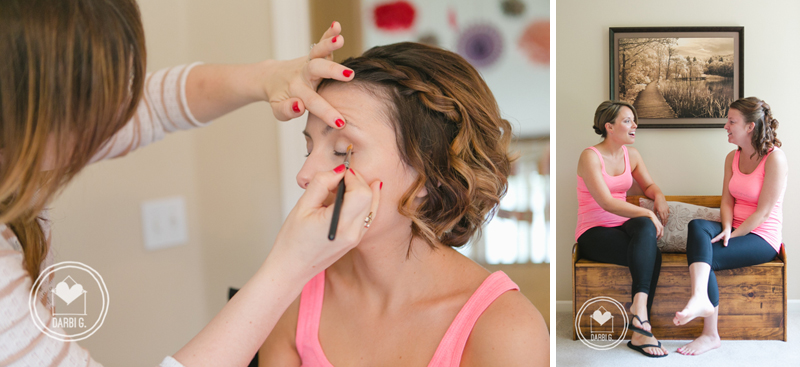 I think a bride should consider herself very luck if she scores a great groom. And Taryn did. But brides should also count their lucky stars if they land an awesome last name. And that she did too!!!!!


Kyle wrote such a sweet letter to Taryn and surprised her with a one-night stay at a hotel in Lawrence during their stay-cation since they are waiting a bit for their honeymoon. He's such a romantic guy. He knows what women like. 😉 And Taryn knows what Kyle likes. She said he's always telling her he thinks she's prettiest without makeup. So that, plus fear of crying and ruining her makeup, is why she wanted to read his "gift" before she was dressed. Isn't she a pretty crier?

















And of course, the gents were a bit more laid-back. Getting ready for them isn't so strenuous. Life isn't fair. 








In this here envelope, they trusted the best man with the rings. 🙂









One of my favorite pics of a groom first seeing his wife-to-be. Kyle has such a great smile. Can't you you just feel the love and adoration?










Taryn's one request…silhouette pics in the chapel doors. 








Again, the simplicity of these bouquets overwhelmed me with joy. Jennifer Techau did such a great job with the flowers!




Ali's idea..when Taryn asked for a goofy pic, Ali suggested the guys to act like girls and vice versa. This is the crew's interpretation of such. 




These two. Sigh. They just fold together so well like origami paper. PRetty much anything they did was a "Stop, don't move!" moment…followed by shutter snap after shutter snap.







Handsome. Romantic. Loving. That's Taryn's NEW HUSBAND!!!!


Models? Nope. Just my kick-butt clients. 


One of my fave pics of the year thus far!!!!! 






Is she kinda too pretty? (I showed her mom these pics on the back of the camera and she gushed how photogenic her daughter always has been. I couldn't agree more.)












These sweetheart signs made me laugh. 










The reception was so much fun. And Taryn and Kyle bowled us over with sweetness by assigning us a table with their PARENTS. Seriously. How do I get these amazing clients?
The looks these two exchanged during the toasts told so many stories. Of love. Of friendship. Of new beginnings. These two are definitely made for one another!






















And lastly. 🙂 


Taryn & Kyle–thank you soooo much for having me there on your big day. You two are so much fun, as has been drilled into readers' heads over and over… and you have been wonderful to work with. So were your friends and family. Thank you for already writing a rave review before you've even seen many pics. If I could leave brides and grooms reviews somewhere, I'd do it. So I'm doing it here. I wish you a wonderful first summer as husband and wife. And hope to stay in touch!! xo