I did my first bridal fair in January here in Overland Park. It was such a great opportunity to meet fabulous brides (and a few grooms who accompanied their wives-to-be). I held a drawing for a complimentary engagement session. And the lucky winners are this too-cute couple, Allegra & Aaron. If I'm going to work for free, I better love doing it, right? And I did. Despite the fact that it was literally 17 degrees out, and SNOWING. They were ecstatic to have a few shots while large flakes fell.  And I was pumped to be able to do that for them before we took a few more inside the FIRESTONE Building in the Crossroads, since that is where they will be getting married this summer.
Thank you, Allegra & Aaron, for being so fun and darling! Have a fabulous rest of winter!!!! xo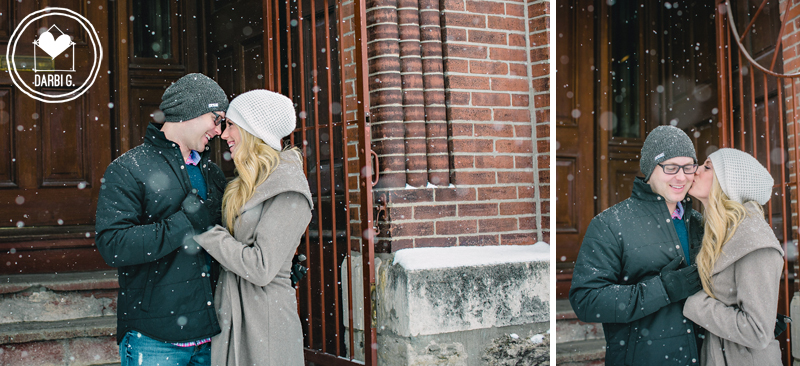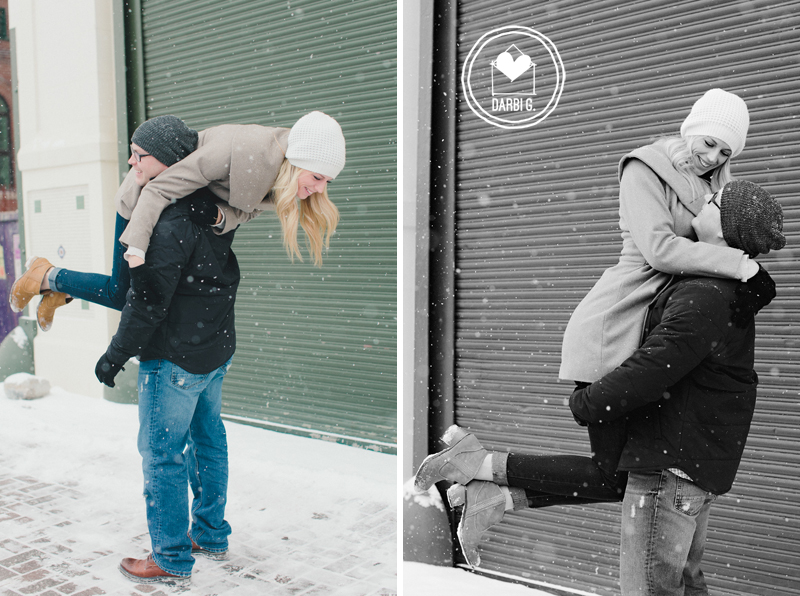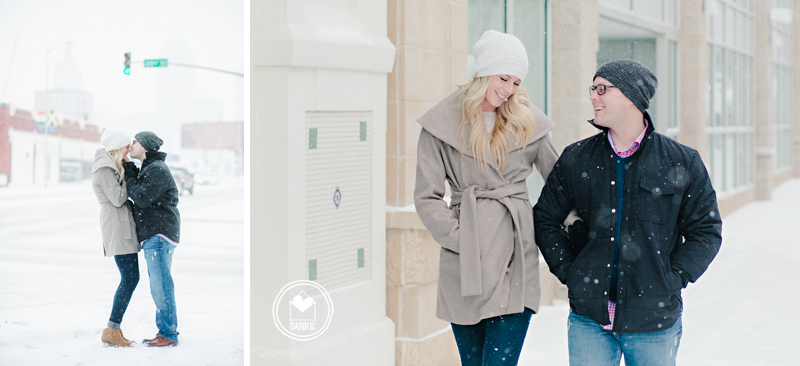 The next two images are my FAVES. I couldn't decide whether I liked the B&W or color one better, so I did one of each. Here eyes. His glasses. The snow. The sense of warmth from their cuddling! GAH!. 


I mean come on… 


And she had heart-shaped elbow patches on her sweater! {This has a special meaning to me because my son absolutely LOVES shirts with elbow patches. I dunno why. But he seriously thinks he's the coolest being on Earth when he has a shirt on that has them.}