I bet not many relationships start over a nose. But Stefanie & Ryan's did. NINE YEARS AGO!!  They met in a bar, but after, as Stef puts it, Ryan was staring at her like weirdo, she took it upon herself to talk to him. He confided that he loved her nose. (Yes, now everyone will be looking at Stefanie's nose in these pics like no one has done before on my blog! ha) She does indeed have nicely shaped protuberance, don't you think? 😉
From there, they exercised other body parts and went out for pizza and mini golf and golf carts with his friends…and Stefanie was smitten with that kind of fun! Would you also believe that other than during college at Southwest MO State (now Missouri State U), these two weren't in the same city until just 3 years ago. They had broken it off for a bit, but then two years ago, Ryan moved back here and after seeing the love of his life in a yellow pea coat, he pretty much knew he'd be insane to let her go.
This past May, Ryan surprised Stefanie with a trip to Chicago for her birthday… and a proposal on the bridge that goes over the river. (If there is more than one, I apologize as I do not know the name! hahaha) Of course she said yes… Who would turn down a guy like Ryan? Rumor has it,  he's a catch—-a sports fanatic who doesn't get suicidal when his teams lose; he's a great writer who has a sense of humor that literally makes you laugh out loud and also wish that you were that funny [no surprise that his dream job is to be a comedian!!]; plus he's thoughtful…the length to which he went to give Stef a weekend she'd never forget in Chi-town is impressive!
Ryan is unashamed to admit that Stefanie is his best friend. They might work out (as in EXERCISE) separately, but together they love dining out, sipping on vino, going bike-riding, traveling and catching up on Dexter, Homeland, Big Brother and… Real Housewives. Yes, you read that right. 😉 (RYan don't  hate me for outing you!! You just got mad props from the ladies* who are all now turning to their men and saying, "See? Ryan watches it!!") [*note: I myself do not watch Real Housewives, but I cannot judge you two as I do fall victim to the Bachelor/ette series. Until this season. BOO, SEAN!]
Anyway, I hope you enjoy some of my fave pics of their session. It was the first time shooting an engagement center at Park Place in Leawood, and we had such a good time before these two crazy adult kids had to get to work! These two are sure to show me a fun wedding next June!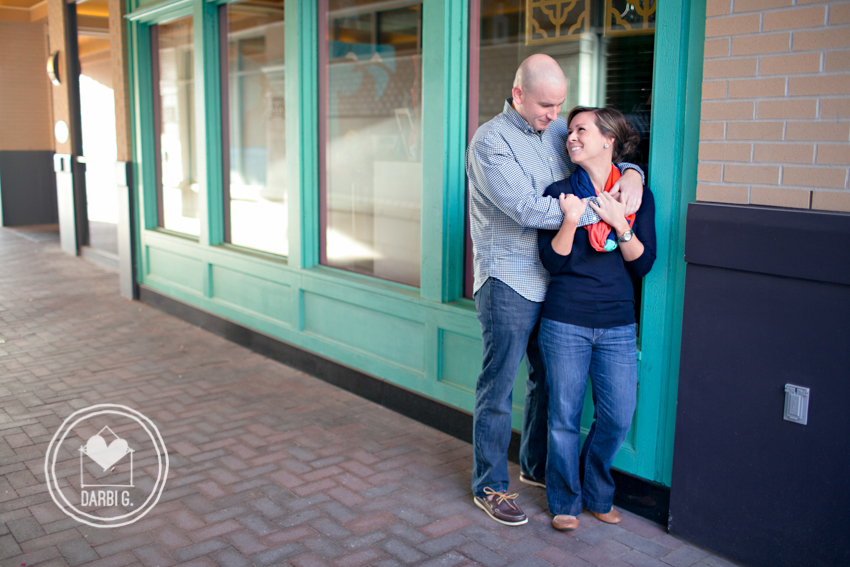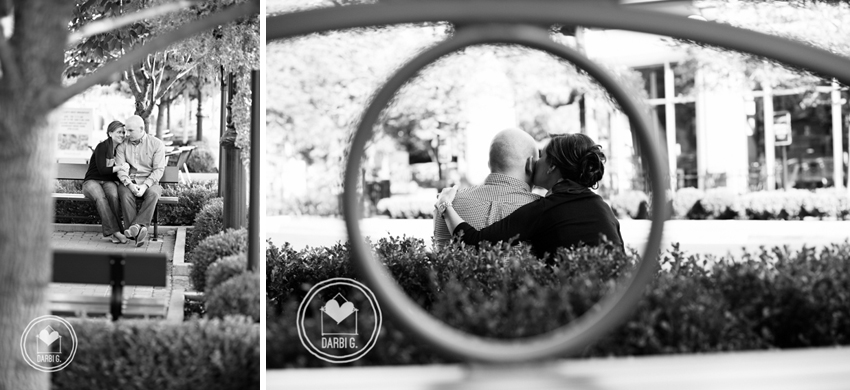 one of my fave pics EVER!!! (below)